Lawyer, Clearwater
Denise N. Murphy is a quasi-native resident of Florida, having moved to Orlando in 1978 where she lived until she attended law school. Denise is an avid sports fan and regularly attends home games for the University of Central Florida Golden Knights, the Tampa Bay Lightning, and the Tampa Bay Buccaneers.

Denise has extensive experience in and has handled several lawsuits and transactions in various areas of law including: business formation, debt collection, construction litigation, wills and probate, general business matters and litigation, commercial litigation, residential construction matters, and general civil law matters and litigation.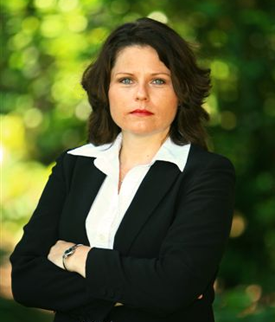 Denise has closed countless residential real estate transactions and loans for several lenders, as well as, represented several real estate development corporations, a large real estate company and many residential building contractors. In addition, Denise has been involved with real estate contracting, subdivision platting, land zoning and use, drafting property restrictions, and numerous real estate litigation cases.
Please see Firm Overview for a listing of Denise's areas of practice.

EDUCATION

* Stetson University College of Law, Juris Doctor - 1997.
* University of Central Florida, Bachelor of Arts - 1993.
MEMBERSHIPS/AFFILIATIONS
* Admitted to Florida Bar, 1997.
* Admitted to the Middle District of Florida, 1998.
* Member, Attorney's Title Insurance Fund, 1998.
* Business Networks, International (Referral Exchange Chapter)
2005, President
2005-2006, Membership Committee
* Safety Harbor Chamber of Commerce, 2005
* Clearwater Bar Association, 2005

PAST PROFESSIONAL LEGAL EXPERIENCE
* 1997 to 2005 - Hardin & Murphy, P.A., 1905 Bartow Road, Lakeland, FL 33801